Monday, September 13
It's WinFun!!
185° 30' NET
A deeeeeeep sigh...
It's kind of funny in a salt on open wounds kind of a way.
Picture # 1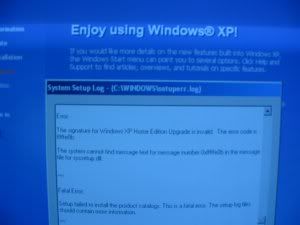 Yes, it is enjoyable. My personal fav color is blue. That's why I just love Windows.
Picture # 2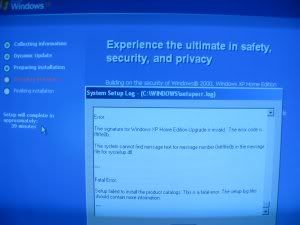 Yes, it is ultimate safety, security and privacy. No doubt about that - if it doesn't work, nobody is going to crack it either.
Picture # 3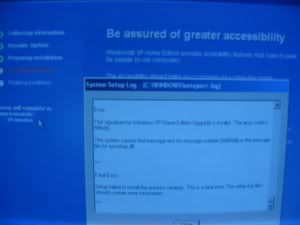 Ah, they speak in riddles...
Picture # 4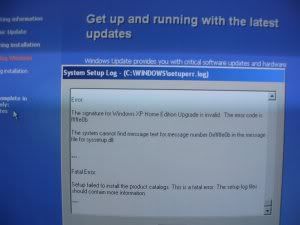 Oh, yeah. Up and running. Though first you really have to get up and running before you can start getting up and running with updates.
Picture # 5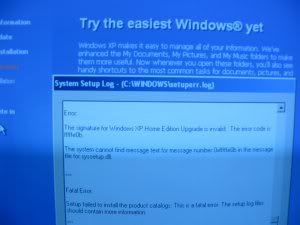 Where is it? I want a copy too.
Picture # 6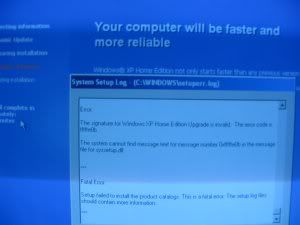 Yeah, sure, my computer may be like a lightning and steady as a rock. I just wish my OS would match it.
Picture # 7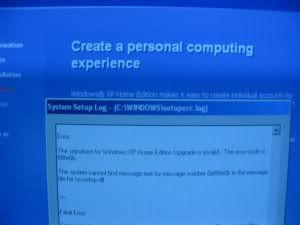 Does not compute. But it sure is pretty personal, only my closest neighbours hear about it time to time. Even though I have quite thick walls.
Vector at Monday, September 13, 2004
0 Comments