Sunday, December 19
What did I learn in Lisbon
172° 25' NET
Well, the trip is over and done with. It was a great getaway for a few days.
I did learn some things on the way and I have pictures to prove it.
1. Sunrises can be entertaining. I was waiting for this damn thing to come up for a long time. The reason being that the plane was flying away from the sun to other time zone. This one is taken very early in the process of sunrising.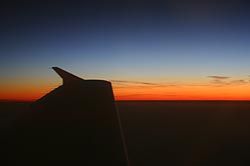 2. They have old buildings in there. This one is a part of an old monastery.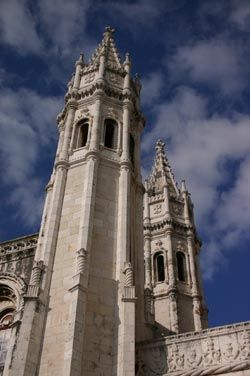 3. You can use your imagination with parking your car.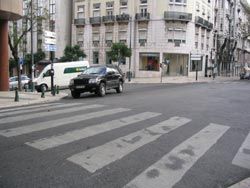 4. The oldest blogger - since 1732 - comes from Lisbon, Portugal???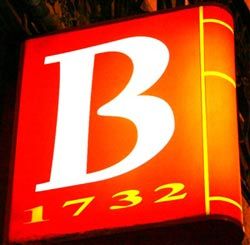 5. And last - in our serie of 'What difference does 30 years make?' or 'So close but still 30 years apart' or 'Cracking down on the generation gap."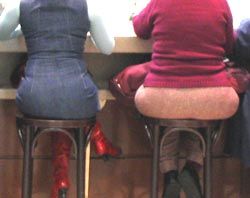 All in all, it was a nice trip.
Vector at Sunday, December 19, 2004
2 Comments
19 December, 2004 16:08 honestyrain said...

19 December, 2004 16:50 Vector said...