Tuesday, March 27
Taking five
Updating has been stopped.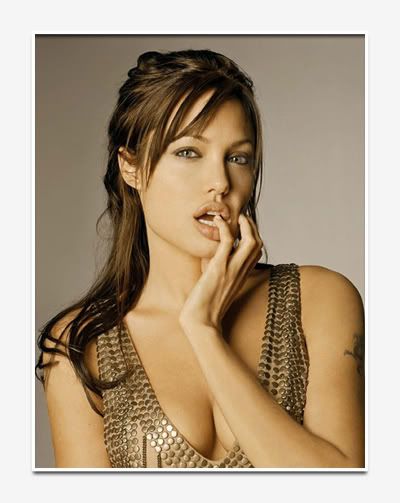 To be continued.....
Or not.
Vector at Tuesday, March 27, 2007
Saturday, October 28
I love my MTV
I spent a lot of time and effort on this idea, so if you, dear MTV, use it I sure do hope that I am remembered at least in the credits.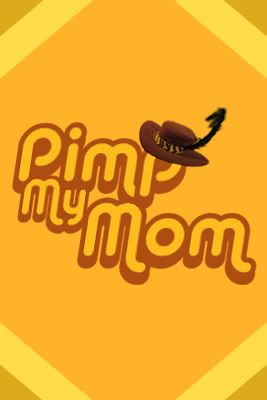 I also considered other combinations, like Date My Pimp and Ride My Date/Mom, but I think this one could be the best one.
I think it would get some ratings.
Vector at Saturday, October 28, 2006
Tuesday, October 24
That was annoying!
Well, finally I am connected again. It took way too long, but not much I could do about it since after you place your order the paper starts it's own life in the bowels of ISP.
Finally today they hooked me up and after going and getting a new router which works with ISP I could get online again.
So much to do, so little time. Better get started. I'm going surfing...
Vector at Tuesday, October 24, 2006
Monday, August 7
Moving
I'm in the process of moving which means that all the connections are being switched off until I can have all my stuff moved in the new address and have my new connection up and running. My guess is that would be somewhere in september.
I haven't had much time to post stuff during the summer anyway, so it's not really a huge change suddenly, but yeah, now I'm totally cut off the 'civilization' until I'm connected again. I'm curious to see if I get any symptoms because of it...
Vector at Monday, August 07, 2006
Monday, July 10
World Cup Sucker
Italy has just won the Soccer World Cup 2006 against France in Berlin, Germany.
That sucks.
Why?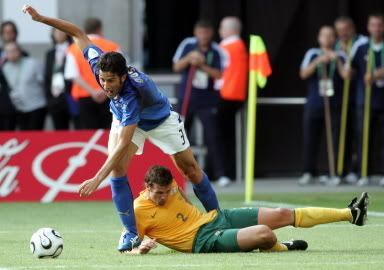 This act was performed by Grosso against Australia (26 June 2006), which gave Italy a penalty kick just before the time was up. They scored and went to the next round. Australia went home. Everyone who saw that game also saw that there was absolutely no reason for a penalty kick other than desperate act of theatrical performance by Mr. Grosso.
I never liked soccer so much and this did not really make it anymore appealing for me. I think they should check the camera footage in the case of penalty kicks to make sure that a game is not won by something which belongs on a movie set.
They say that the best team always wins, but that of course is just a load of bullshit.
Vector at Monday, July 10, 2006
Wednesday, May 24
Video Archives: And Now for Something Completely Different
Lordi
won the
Eurovision Song Contest
2006. What makes this interesting is not only the fact that it is a Finnish band and Finland has not won the contest ever, but also the style of the band. Lordi does not sing about 'oh baby I love you so, why did you leave me, my heart is broken, blaah, blaah, blaah' kind of shite. They have a little different approach which seemed to cut through the normal Eurovision tradition of giving points to your nearest neighbors...
Vector at Wednesday, May 24, 2006
Sunday, May 14
Video Archives: Alkali Metals + H2O = KaBooM
For the science bit, check out
wiki
for example.
Vector at Sunday, May 14, 2006
Monday, May 1
Video Archives: The Microsoft Effect
Vector at Monday, May 01, 2006
Saturday, April 29
I'm using 10 of my 25+ vacation days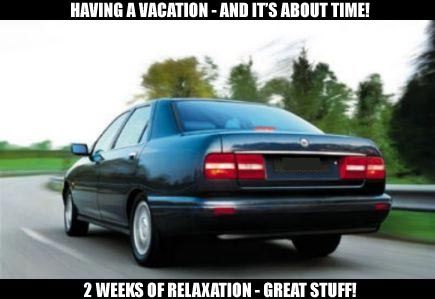 Vector at Saturday, April 29, 2006
Monday, March 27
Video Archives: Multiple personality disorder?
Ever seen a dog with a multiple personality disorder?
Are there shrinks for pets?
Vector at Monday, March 27, 2006