Thursday, October 14
3 - 1
218° 38' NET
The Finnish football team thanks the Dutch team for being such a great host for the World Cup game yesterday.
I am sure this warm gesture can only make the relationship between these two countries stronger.
So, once more: Thank you from the bottom of my foot...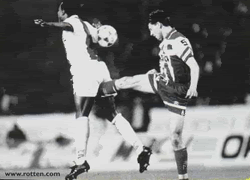 Who said I can't handle failure???
Vector at Thursday, October 14, 2004
5 Comments